EMBOSSING
We offer an embossing service at an added cost of £2 for our craft kits. This gives our customers the option to personalise their packs even further, allowing the end result to be gorgeous handmade items, each one completely unique to you, due to the leather patina, hand stitching styles, and choice of initials.

We have sourced vintage embossing plates with gorgeous decorative fonts for you to choose from. Please note that each letter will be individually embossed by hand, so two of the same letters may differ, adding to its uniqueness.

The available fonts are listed below...





Orchard

Gorgeous embellished plates, these capital letters hide amongst winding leaves and vines. Perfect for those who want to add a more flamboyant touch to their craft kits.
Parisien
Simplistic lettering with a slight curve, a hint of resemblance to the Metro signs in Paris
Celtic
Sharp angles and spikes give this celctic lettering an almost cyber-punk edge.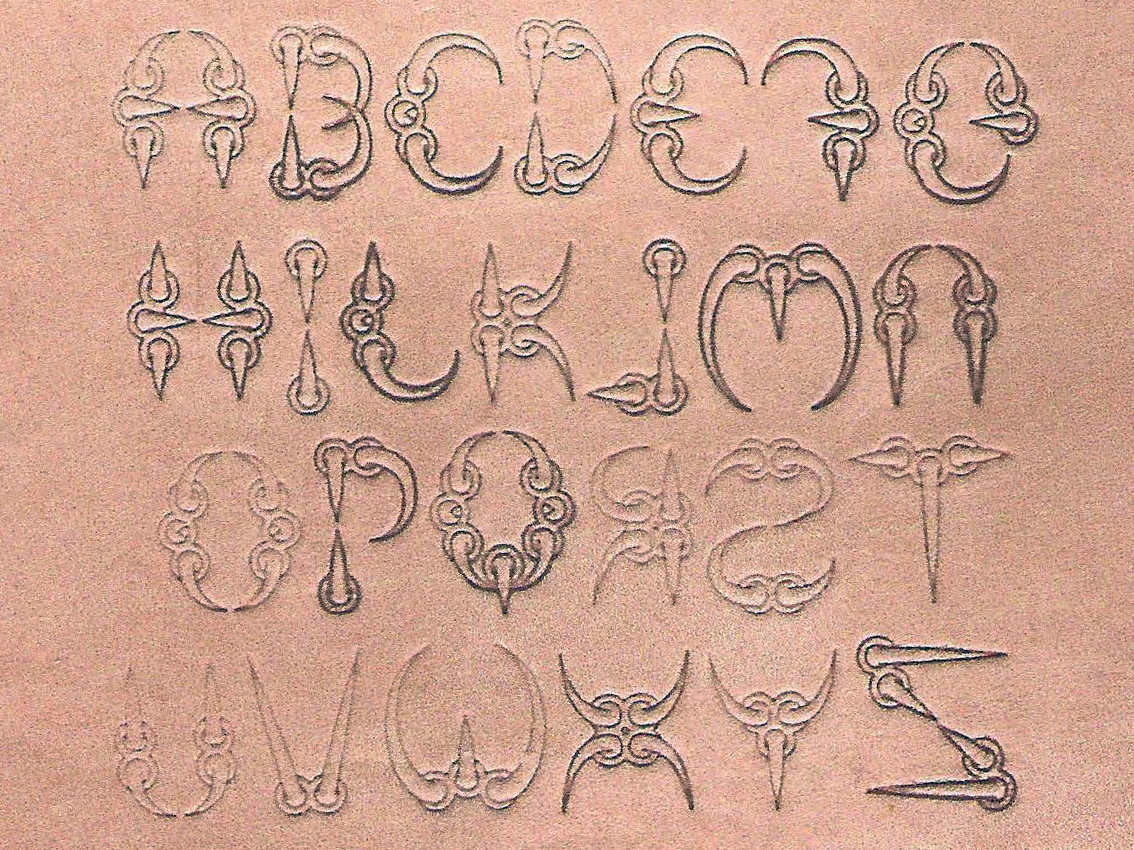 To emboss your craft kit:


Select 'Craft Kit - Embossed' in the drop down menu on the Craft Kit page.

In the 'Order Notes' section at checkout, write:

***

EMBOSSING

Font: (Orchard/ Parisienne/ Celctic)

Initials: (Up to three initials for Parisienne, One Inital for Orchard/ Celctic)

***

If you're buying more than one craft kit, make sure it's clear which ones you would like embossed.